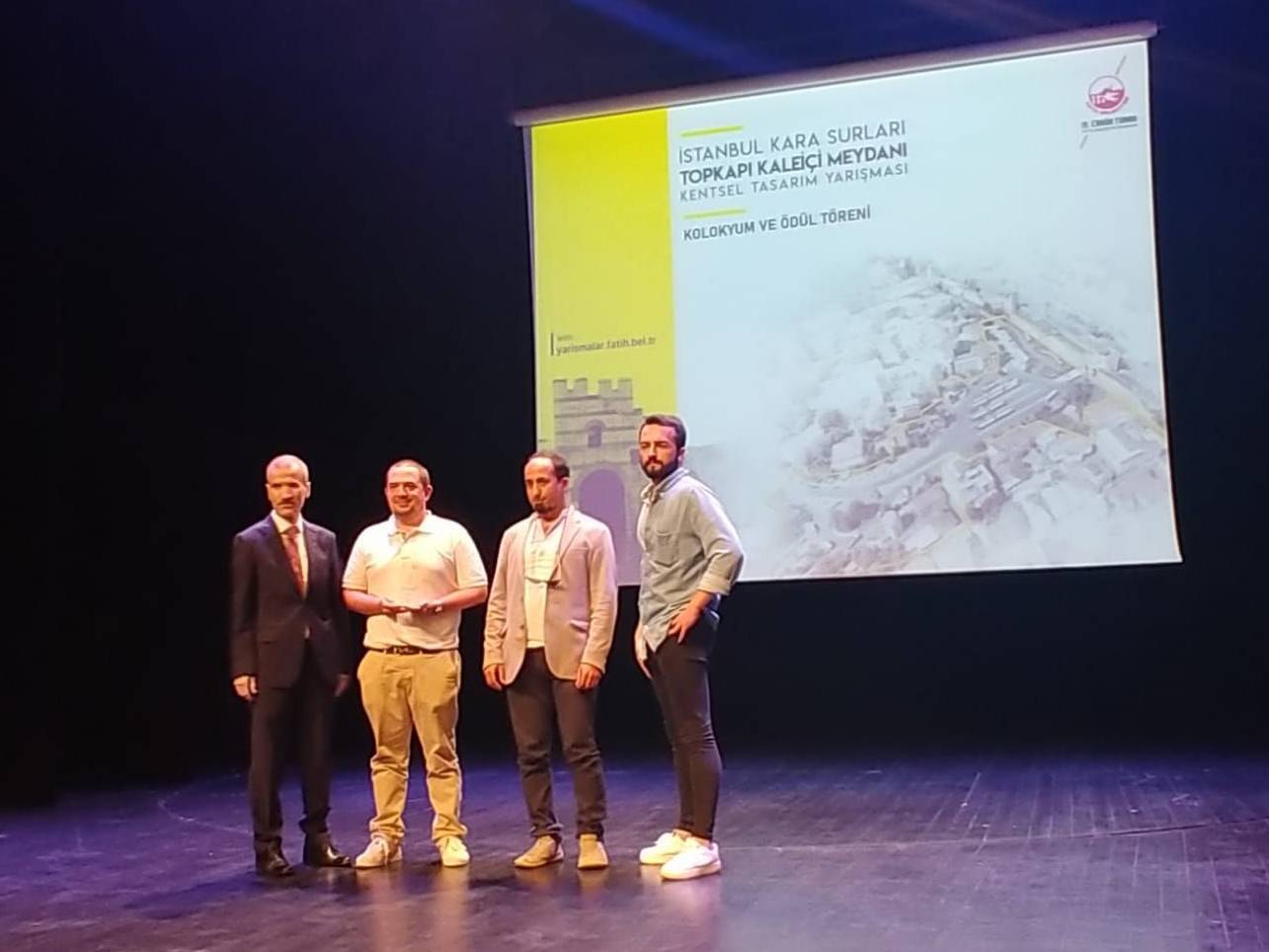 LAUD Team wins Honorable Mention Prize at the Topkapı Square Urban Design Competition!
The award ceremony of the "Istanbul Land Walls Topkapı Square Urban Design Competition" organized by the Planning and Project Directorate of Fatih Municipality took place on June 25, 2022.
The proposal of the project group by the LAUD Faculty A. Oktan Nalbantoğlu and Cem Korkmaz and LAUD graduate Ferdi İnanlı has been awarded an Honorable Mention Prize. Beyond the three LAUD-affiliated members, the project team included Burak Baş (Landscape Architect), Aybüke Tufan (City Planner), and Hasan Sertan Öksüz (Architect). We congratulate the team on their success.
You can access the results of the competition via this link.